High School Sports Pictures have been scheduled for: Friday Dec. 16th Skiing Pictures at 3:30 Followed by Girls BB-be at school by 4:00 and Boys BB-be at school by 4:15

Telstar High School is looking for a high school alpine coach for this coming season. If anyone is interested, please contact Gail Wight at
wightg@sad44.org
or 824-2136 x 1304. Thank you!

We will be swapping Tuesday and Wednesday lunch options. So tomorrow we will be having tomato soup and grilled cheese, and Wednesday will be turkey Italians. Thank you!


Good luck to our THS Field Hockey team in their playoff game today. They will take on the Winthrop Ramblers at 3:30pm. The game will be played at Lewiston High School. There is no admission to watch. Go REBELS!

Halloween Dance

Football tonight at OOB, 7pm, admission is $3 for Adults. Seniors and students are free.

Telstar High School is looking for assistant coaches for the girl's and boys basketball team for this season. If you have any interest, please contact Gail Wight at 824-2136 x 1304 or email her at
wightg@sad44.org
for more information. Thank you!

Good luck to the THS Field Hockey Team tonight in their playoff game at 7pm. The team takes on Traip Academy and the game is at Gardiner HS.

THS Football will be on the road for their first playoff game of this fall season on Friday, October 21st taking on Old Orchard Beach. Game time is 7pm. Good luck Rebels!

THS Field Hockey game today (10/14) vs Lisbon has been postponed to Monday. Game time and location still TBD. The team will practice indoors tonight after school. Thank you!

The THS Football game that was scheduled for this Friday at OOB, has been moved to Saturday, October 15th at 6:00pm.

THS JV Football game on Monday, October 10th at Dirigo has a new start time. The game will kick off at 5:30pm now. Thank you and have a nice weekend. Go REBELS!

Please consider joining us tonight for the Telstar PTA meeting!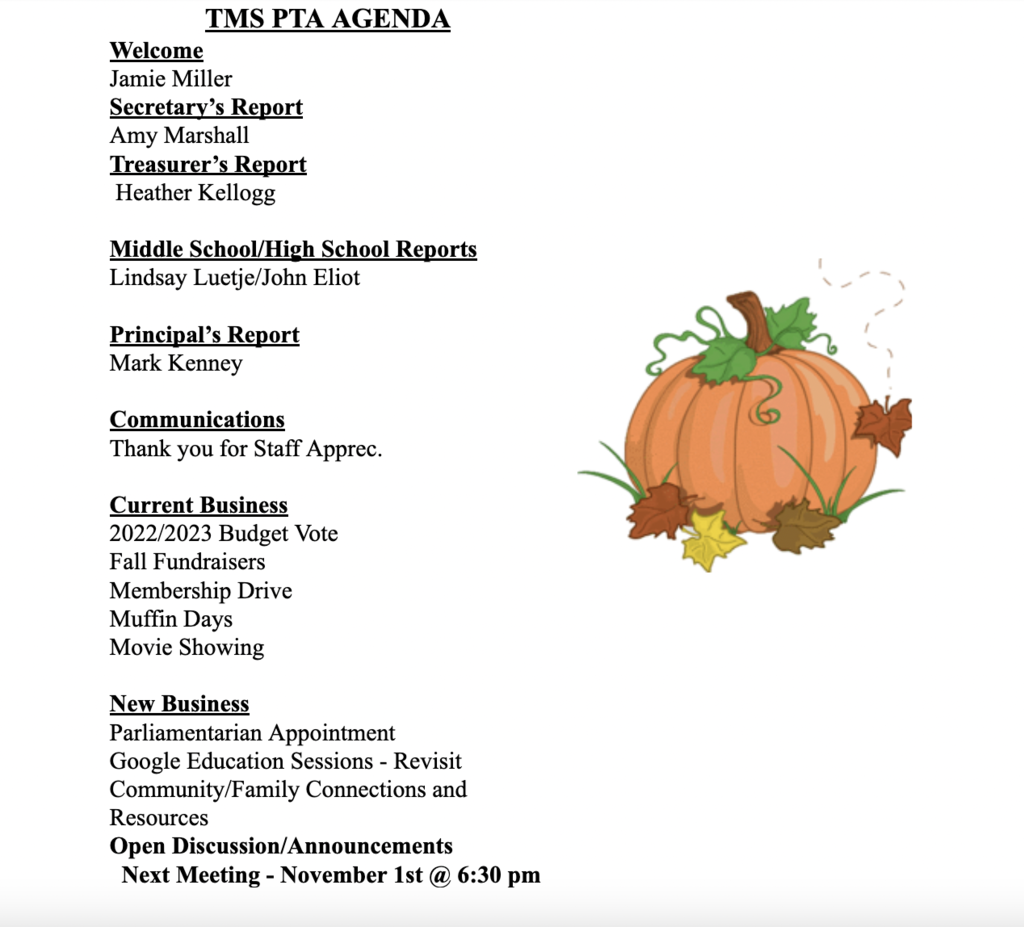 There is no high school soccer game at Carrabec today, Sept. 22 and no cross-country race at UMA. There is also no soccer or field hockey practice

The Telstar PTA has reopened the clothing store site for those who might have missed it before school started. It is open until September 25th. All orders will be delivered to Telstar for pickup once they are done, usually 2-4 weeks after the order window closes.
https://geeandbeesports.itemorder.com
Code: TPFBX Thank you for your support and enjoy your gear!!

Please consider joining us for the first PTA meeting of the year at TMS/THS tomorrow night!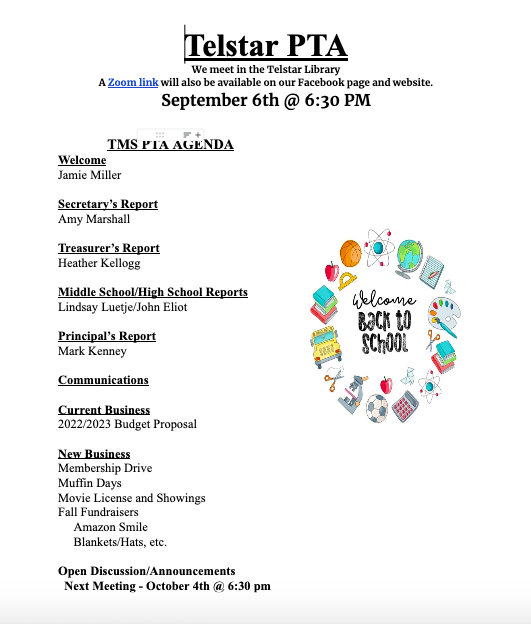 Here is the September menu from Chef Kimball for Telstar.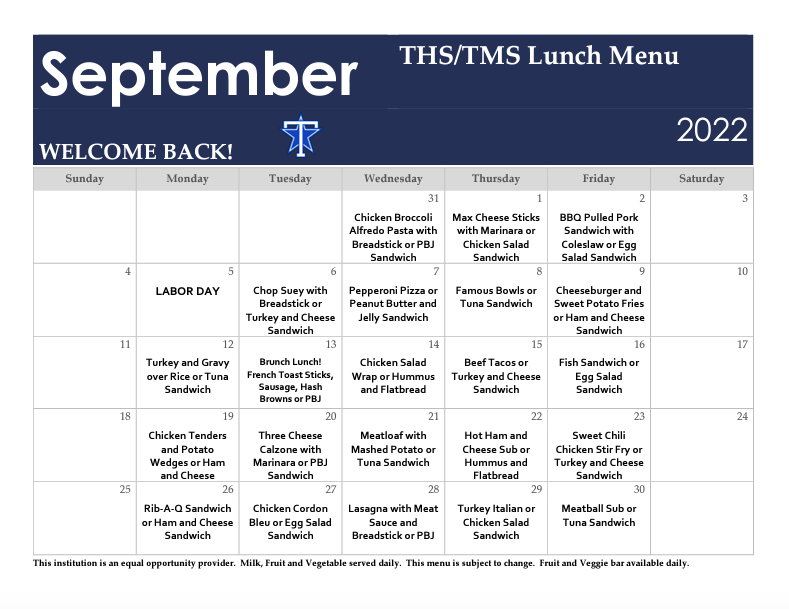 Please join us for the 2022 Open House at Telstar, on Monday, August 29th!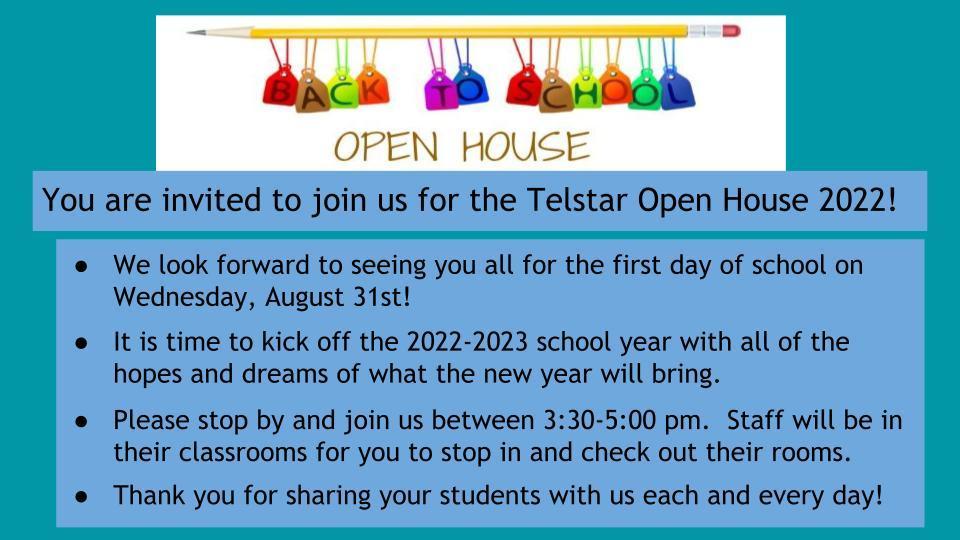 Tonight, Wednesday, August 17th, there will be no THS Soccer practice tonight. Field hockey and football will practice indoors. Thank you.