From WHAT TV: So I noticed some very brief (but annoying) interruptions in the live stream Thursday night, this interruption did NOT occur on our Youtube Broadcast. Only our TV broadcast and associated livestream page were affected, I think because there are additional steps in the signal chain. This does not by any means make those broadcasts unwatchable, but to be safe I wanted to make clear that as far as today goes Our YOUTUBE CHANNEL WILL HAVE THE BEST QUALITY STREAM Again we will be broadcasting to spectrum 11 and our livestream page, but I think YOUTUBE will look the best. Hope this is helpful. Josh
THS Softball playoff game, tomorrow, Thursday, June 10th at Madison will be played at 1pm. Good luck Lady Rebels!!!
Hello, I would like to provide the info for live Streaming graduation events. This Year Western Hills Access Television will be Simulcasting Live to Spectrum channel 11 and 1302 We will be also Streaming on Various platforms, all easily accessible from our NEW WEBSITE
https://www.westernhillsaccesstelevision.org/
also optimized for mobile devices. From our new website
https://www.westernhillsaccesstelevision.org/
Viewers can choose to watch on our livestream page via the WATCH NOW button, or from our youtube or facebook pages. Additionally if You have a ROKU tv or device you can watch Live by downloading the SCREENWEAVE app on your ROKU and searching for western hills access television. I hope this is helpful, Please share the link to our website far and wide. Thank you and congratulations to the Class of 2021!
Summer Meal Program Update: SAD44 is able to offer summer meals to students who live in the district ages 18 and under again this year. Please call the office 824-2136 to sign up before the end of this school year for meals and select pickup or delivery options. Thank you!
No girls softball practice today, Wednesday, June 2.
Today's girls softball game with Lisbon has been cancelled. Sorry for any inconvenience. The girls will have practice instead.
Tomorrow's HS Boys baseball game at Winthrop (6/1) start time has been moved from 4pm to 3:30pm.

The COVID vaccine clinic at Stephens Memorial Hospital is open Mon -Wed- Fri and is accepting walk-ins. The Pfizer vaccine for students 12 and over is available from 11:30 to 5:00 on those days.

A reminder for students who received the first vaccine dose. The second dose will be given Tuesday June 15th from 8:00 - 9:30 at Telstar. It is important to receive the second dose to be fully protected against the COVID 19
Next week we will be swapping our meals for Tuesday and Wednesday. So, on Tuesday we will be having Famous Bowls, and on Wednesday we will be having Chicken Caesar Salads. It is supposed to be very hot and sticky on Wednesday so we thought it would be a good day for salad! Thank you, sorry for any inconvenience. Happy Friday!
Next week, the freshman class will be presenting their digital stories units and we hope you can be there!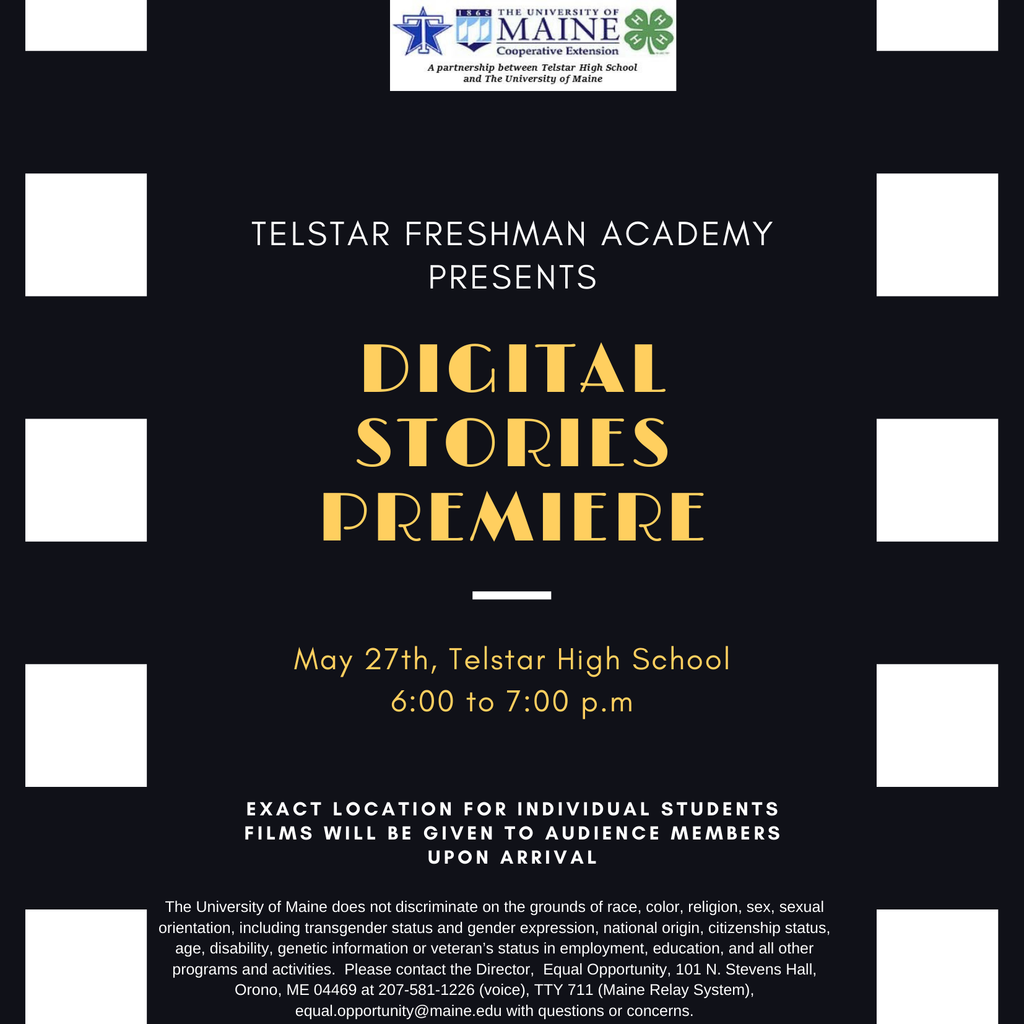 THS JV Softball Game vs Oxford Hills at Telstar this Thursday, May 20th at 4:45pm
THS Girls Softball has a rescheduled game, Friday, May 21st at Madison starting at 4pm
Come out this Saturday and support the class of 2021!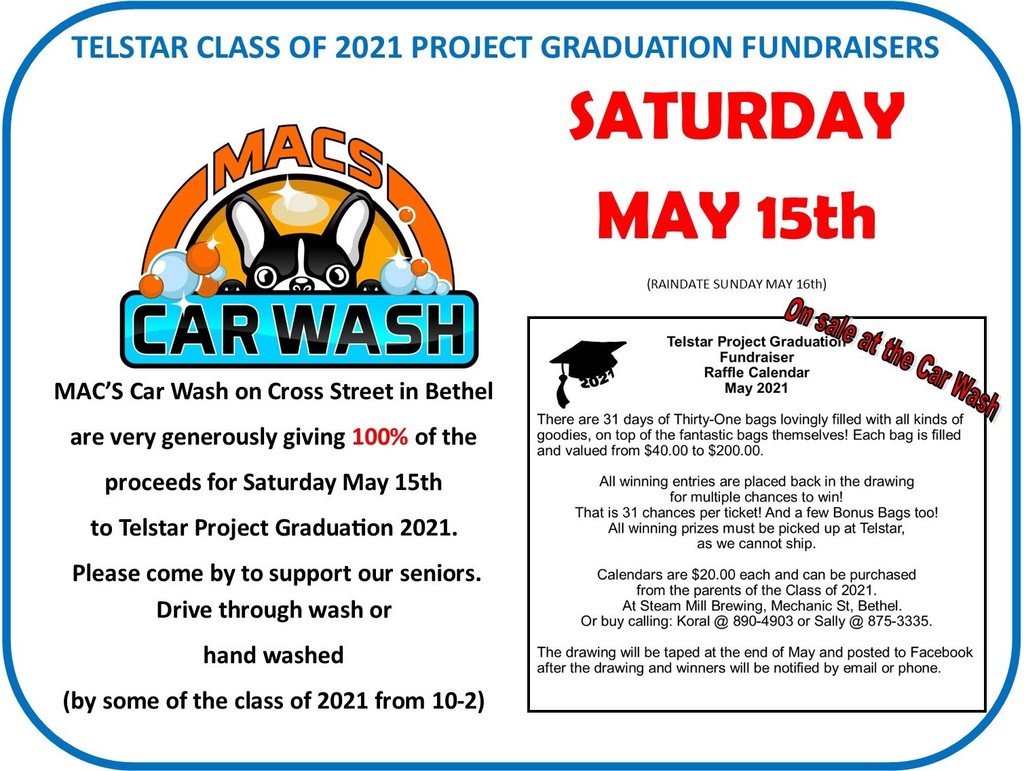 25 ½ days of school left in the 2020-2021 school year!!
17 days left of classes for our seniors!