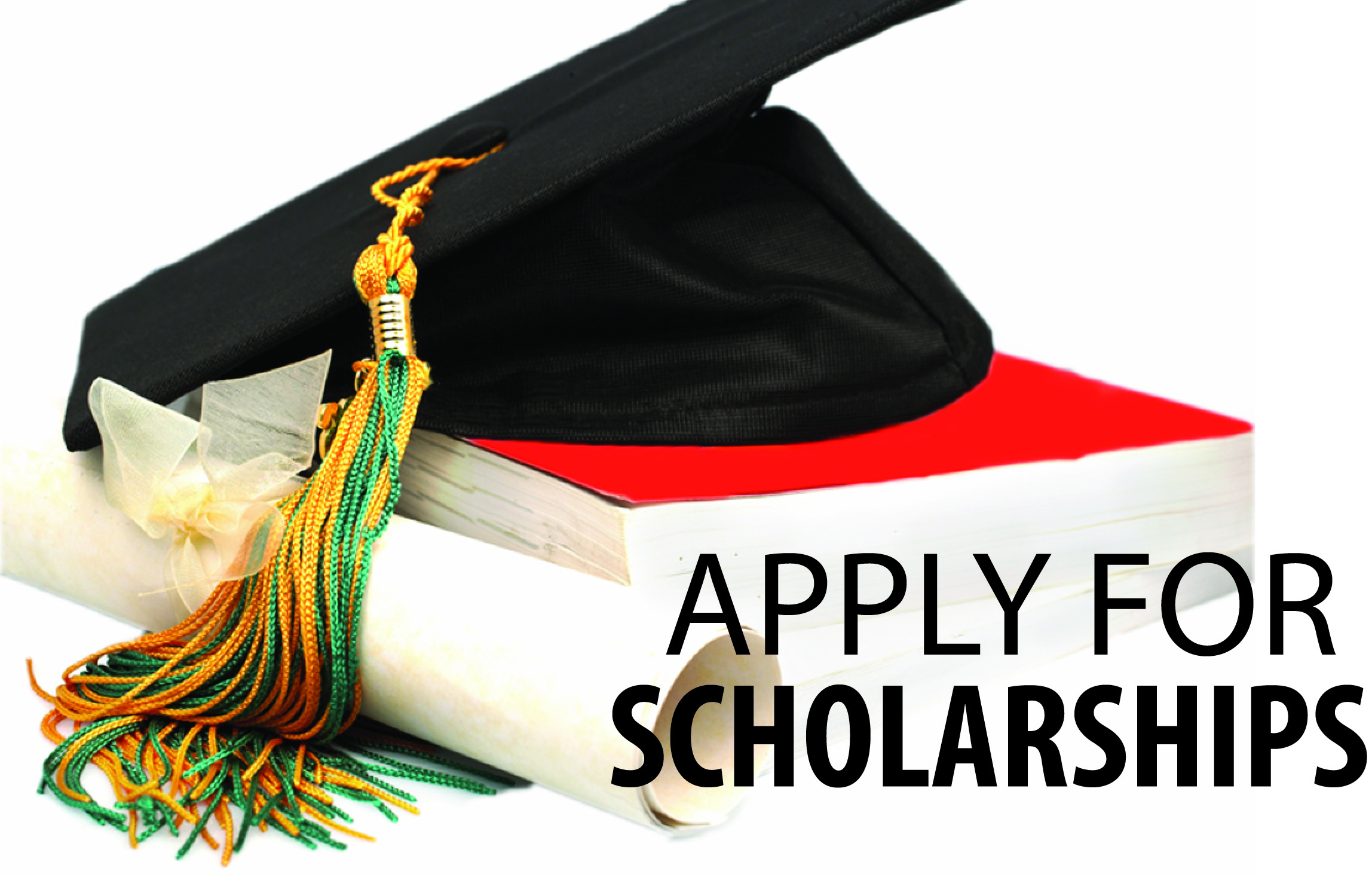 DECEMBER
The Hagan Scholarship is a nationwide need-based merit scholarship designed to help high achieving students graduate college debt-free. Deadline December 1, 2021.
UMaine First Year Merit Scholarships for Maine Residents
Submit your complete admissions application by December 1, 2021 to be considered for the maximum amount of merit award possible!
UMaine Pulp & Paper Foundation
The University of Maine Pulp and Paper Foundation supports aspiring engineers studying at the University of Maine who are interested in pursuing careers in the paper industry. Deadline is December 1, 2021.
JANUARY
The Mitchell Scholarship award amount is $10,000 for each recipient. The Mitchell Institute unlocks the potential of Maine college students so they can contribute to the vitality of their communities. We award scholarships each year to graduating students from Maine's public high schools as they pursue higher education.
To apply for the Mitchell Scholarship, eligible high school students must submit an online application form between January 1 and April 1 in the spring before they graduate.
U.S. Junior Chamber International (JCI) Senate Foundation​​​​​​​
Each year, the U.S. Junior Chamber International (JCI) Senate Foundation grants $1,000 scholarships to graduating high school seniors who plan to continue their education at accredited post-secondary colleges, universities or vocational schools. Applications must be postmarked no later than January 14, 2022.
Scholarship for Civil Engineering
The Maine Section of the American Society of Civil Engineers is pleased to announce one $2,000 scholarship for an outstanding high school senior who plans to have a career in civil engineering. See Ms. Lindsay for an application. Application deadline is January 31, 2022.
FEBRUARY
Clyde Russell Scholarship Fund
This fund is available to graduating high school seniors who will attend a 4-year college and to graduating high school seniors who will attend a Maine Community College. The application forms may be downloaded between October 1st and January 31st. The application deadline is February 1st.
Diane E. Curtis Medical Scholarship
This annual $1,000 scholarship is made available to any Androscoggin County or Oxford County student who wishes to pursue a career in the medical field. Please see Ms. Lindsay for an application. Deadline is February 15th.
Maine Chapter of WTS​​​​​​​
The Maine Chapter of WTS is pleased to provide up to three scholarships for an outstanding female high school senior in the State of Maine who demonstrates interest in science, technology, engineering and math. The scholarships will be in the amounts of $2,000 and $1,000. Applications must be completed by February 15th.
MARCH
Mainely Character​​​​​​​
Apply now for a scholarship based on courage, integrity, responsibility, and concern. Deadline is March 1, 2022
$2500 scholarship grant to one outstanding High School student (Grades 9 -12). There's no minimum GPA and no long essay to write. Just sign up and apply. Deadline is March 31, 2022
APRIL
Richard H. Pierce Memorial Scholarship
The MES Foundation is providing scholarships to Maine students. In 2021, they will be providing 10 $5,000 scholarships to a Maine resident entering their first year of post-secondary education. Deadline is April 1, 2022
Alpha One​​​​​​​
This scholarship was established to assist people with disabilities who wish to pursue post-secondary education. The scholarship will provide $2,000 per candidate who is accepted into post-secondary school education including undergraduate college education as well as graduate programs. Alpha One will accept applications on a rolling basis. Decisions made by April 1, 2022
GFWC Maine & Maine Council for Elder Abuse Prevention Scholarship
$1,000 scholarship - see Ms. Lindsay for more details. Deadline April 1, 2022.
Hunting Scholarship
Student accepted into the program will have full-time job that will start them at $16.00 per hour this summer. Learning while earning. The Hunting Scholarship covers tuition, books and fees for the entire four semesters towards the two-year Machine Tool Degree. Upon graduating from college with their Machine Tool degree, they return to Hunting to begin their career while being compensated now at a rate much higher due to having their degree. Deadline is April 15, 2022. See Ms. Lindsay for application.
Stephen Phillips Memorial Scholarship Fund

This particular fund provides renewable, 4-year scholarships to students from New England. Last year 45 Maine students received it. New Application for High School Students for an Early Response, due 12 noon, April 4, 2022.
Oxford Federal Credit Union Scholarship
$500 scholarship will be awarded to one Telstar Regional HS 2022 graduate. See Ms. Lindsay for application or click on the link.
Oxford County Education Association Retired
Scholarships for 2022 will include four $500 grants. Preference will be given to people pursuing a career in education. An additional scholarship will be awarded to a student pursuing a career in music education. See Ms. Lindsay for application. Application deadline is Friday, April 8th.
Norway Savings Bank​​​​​​​
A $500 scholarship will be awarded to a graduating senior with a GPA above 3.0. See Ms. Lindsay for more details. Deadline April 1, 2022
Worthington Scholarship Foundation
Provide scholarships and support to graduates of Maine high schools attending Maine colleges. Deadline 4-year college April 15, 2022 and Community college students July 1, 2022
Maine Manufacturers Career & Training Foundation
Applicant must have a sincere desire to further their education in the precision machining technology, manufacturing technology, welding or engineering . Deadline to apply is April 30, 2022.
Two $1000 scholarships will be awarded to high school or current college students pursuing a degree at a Maine technical school. Deadline to apply is April 30, 2022.
MAY
Maine Association of Healthcare Administrative Professionals
For students interested in pursuing a career in the healthcare field. $500 will be paid directly to recipient. See Ms. Lindsay for application.
Application Deadline: May 1, 2021
$4,000 scholarship to a Maine high school senior who is going to pursue a degree in wildlife conservation, conservation law enforcement, forest management or a closely related field. Deadline to apply: May 13, 2022
For students who have shown an active interest in golf. Deadline: May 15th . Click here for application

High School Senior who plans to attend a 2 or 4 year college next school year. This annual scholarship is for students who have experienced personal challenges that may not have allowed them to perform well academically, who still have the drive to succeed. There is NO GPA requirement. Students are encouraged to apply as this scholarship is meant to be inclusive. Awards up to $1,000. Deadline May 31, 2022
JUNE
Holocaust and Human Rights Center of Maine
The Spiegel Scholarship ($1000) is awarded annually to the graduating high school senior who authors the prize-winning original essay on the question: Why is it important that the remembrance, history, and lessons of the Holocaust be passed to a new generation?
ADDITIONAL RESOURCES
chegg.com/scholarships
Browse over 25,000 scholarships at this site.
StudentScholarships.org
This is another national scholarship data base that's free for you to access.
fastweb.com
Fastweb is a leading online resource in finding scholarships to help you pay for school.
Maine Community Foundation
The Maine Community Foundation established its first scholarship fund in 1984. Now, through the generosity of individuals, community organizations, and businesses that believe in the importance of education, the community foundation awards more than $2 million each year from more than 525 scholarship funds. Visit this site to do a free scholarship search.
College Scholarship Service (CSS) Profile
The CSS Profile is an online application that collects information used by nearly 400 colleges and scholarship programs to award non-federal aid. Visit this site for more information.
Mometrix Test Preparation ​​​​​​​​​​​​​​Top 175 scholarships for college students.